Help for Ukraine
The war in Ukraine continues to threaten the lives of Ukrainian men and women. People fleeing war need our help. Donate and help with us!
X
Donate € onetime
I hereby confirm that I was informed about personal data processing in DARUJME.sk system
I agree to the processing of my personal data provided in this consent for the purpose of inclusion in the database of donors People in Need Slovakia, for the care of the donor; informing about donation opportunities; information about the activities of this organization by post, electronically or by telephone, including audio recordings of telephone calls (recorded for the purpose of checking the quality of services provided) and statistics.
By confirming you agree with terms of use of DARUJME.sk In next step, you will be redirected to secure payment site, where you can fill payment data. You will get an information message after upon succesful receiving of your donation. Thank you!
Since the beginning of the war in Ukraine, we have been helping people who have had to leave their homes. We were in the Slovak-Ukrainian boarders on the second day after the outbreak of the conflict. We provide humanitarian aid in the Zacarpathia region, where hundreds of thousands of people have found their temporary homes. In Slovakia, we help Ukrainians to integrate into our society and give them a chance at a dignified life. Donate and help with us!
The ongoing war and suffering people in Ukraine
Even after more than a year, it in not clear when the war will end. People in Ukraine are facing physical and psychological problems. The daily fears about the future and life are exhausting. Join us and help those who are in need.
More than 15 million people have fled their homes since the war began. More than one million people have crossed the Slovak border.
In the beginning, people were under a lot of stress. When we did leisure activities for the children and drew with them, the drawings were dark and murky, very reflective of the war. Then in the summer the situation calmed down a bit and people started to think about what to do next, how to get a job or whether they would go back. When Russia's attacks on Ukrainian infrastructure intensified, we went back again.

Andrea Najvirtová, director of People in Need Slovakia
The war is still going on, and we need your support so that we can act.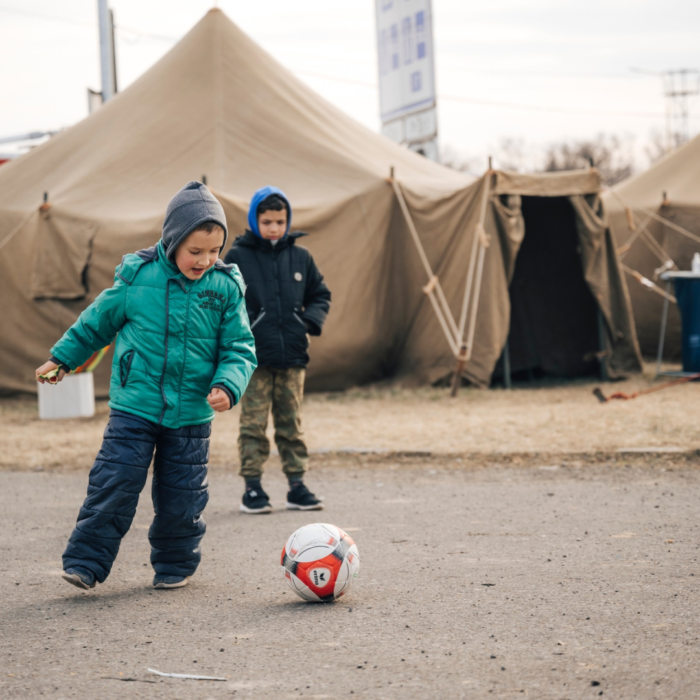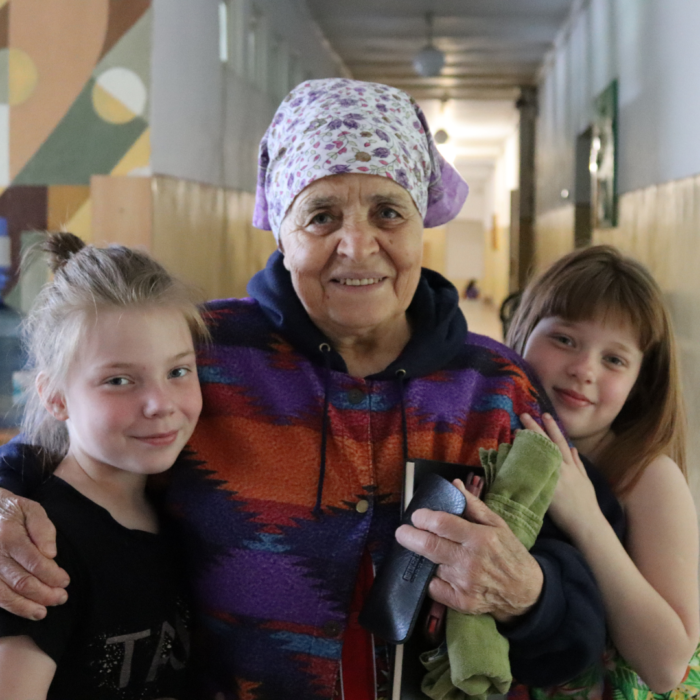 Long-term support is key in their uncertain situation
The nature of the assistance has changed to long-term activities that enable an improved quality of life. Without donors like you, we would not be able to help.
Help in Ukarine
we have helped 150 000 people in Ukarine
we delivered 3 500 tonnes of material aid in the form of durable and olso fresh food
we regularly deliver aid to 25 hromadas in Zakapratia region, irregularly to 50 hromadas
we peovide psychosocial support in 25 hromadas for about 15 000 people
38 projects for reconstruction of accommodation in proper condicion
we have supported more than 32 local initiatives, strengthening local capacities for mutual assistance
Help and iclusion in Slovakia
we have provided psychosocial support to more than 10 000 people
we help with employment, education, dealing with the authorities, health care and everyday problems
we create safe spaces for children in accommodation, leisure activities
we run a telephone helpline for remote help
we actively provide psychosocial assistance in 4 municipalities in Slovakia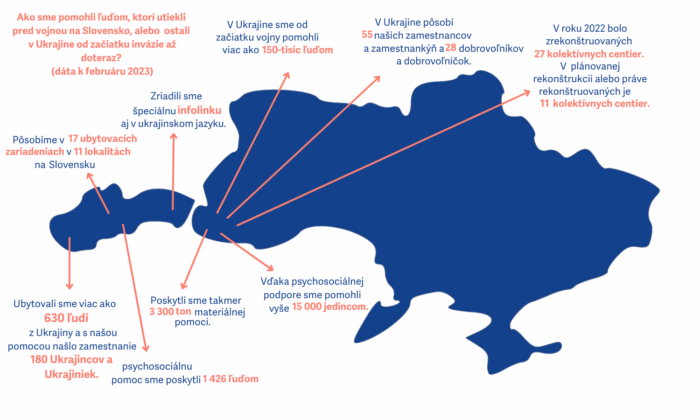 Arrange accommodation and meals is a low standard. People need assistance to integrate into our society. It is not enough to be in contact only for the first few days. They will need accompaniment until they find a job and are able to become independent.

Lenka Zápotocká, Head of Department of social integration programs in People in Need Slovakia
The enormous solidarity of the early days is slowly receding, but the need for help is not. We are not abandoning those who still need our help. Join us, help with us.
You can donate via the donation form or via internet banking / payment gateway
Public collection accoutn:
IBAN SK85 1100 0000 0029 4314 3292
BIC (SWIFT): TATRSKBX
Variable symbol 1111